Regular price
Sale price
$6.00 USD
Unit price
per
Sale
Sold out
This wallpaper set features the Play illustration from our Nature Spirit collection.  
It includes high-res wallpapers for mobile, iPad, and desktop so all your devices can match 
Mobile wallpapers are 16:9, iPad wallpapers are 11:14, and desktop wallpapers are 2:3. These dimensions fit most devices. 
Get it for Free ✨
Get this wallpaper set for free when you purchase any tech case! Use code CASESET on the checkout page.
If you'd like to receive this as a monthly set, consider joining our Patreon. It is a perk included for all tiers.
Sizing (In/Cm)

For Art Prints & Canvases

Dimensions in inches and cm are below! A-sizes are approximate; please refer to inches or cm for precise sizing.

6x8" = 15x20 cm (~A5)

8x10" = 25.4 x20.3 cm (~A4)

12x16" = 30x40cm (~A3)

18x24" = 45x60cm (~A2)

2x32" = 60x80cm (~A1)

For Phone & Tablet Cases

Please select the model of your device to ensure the right fit.
View full details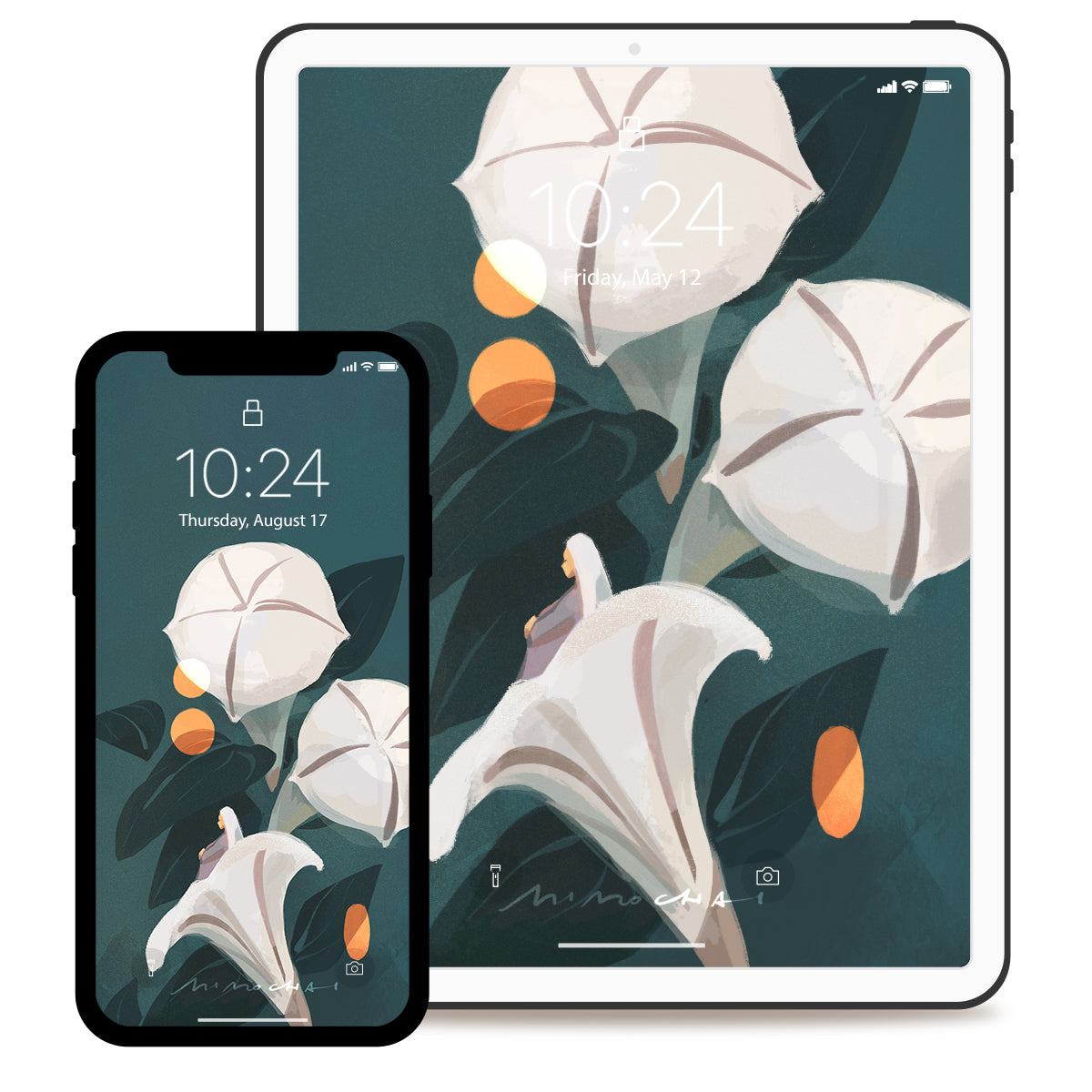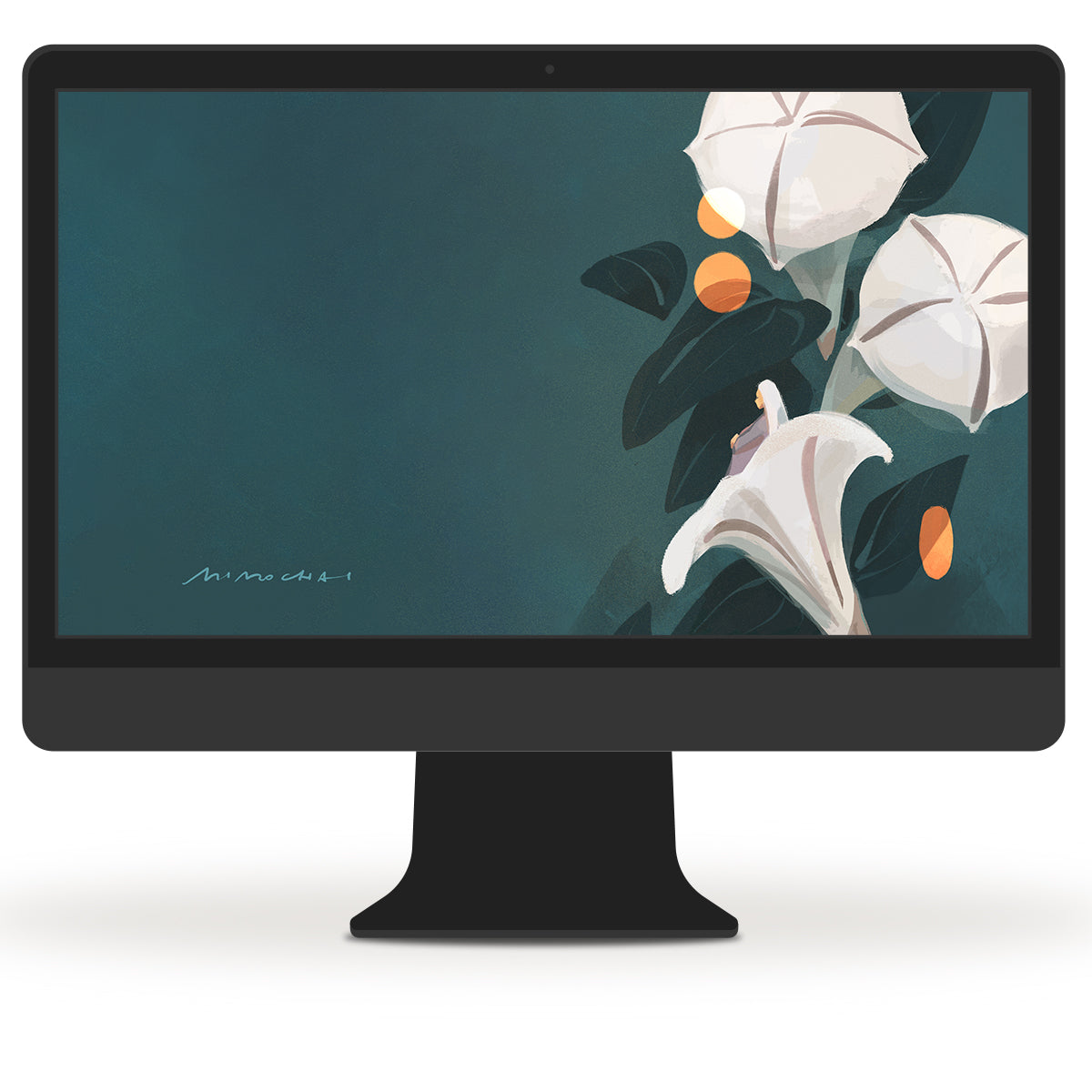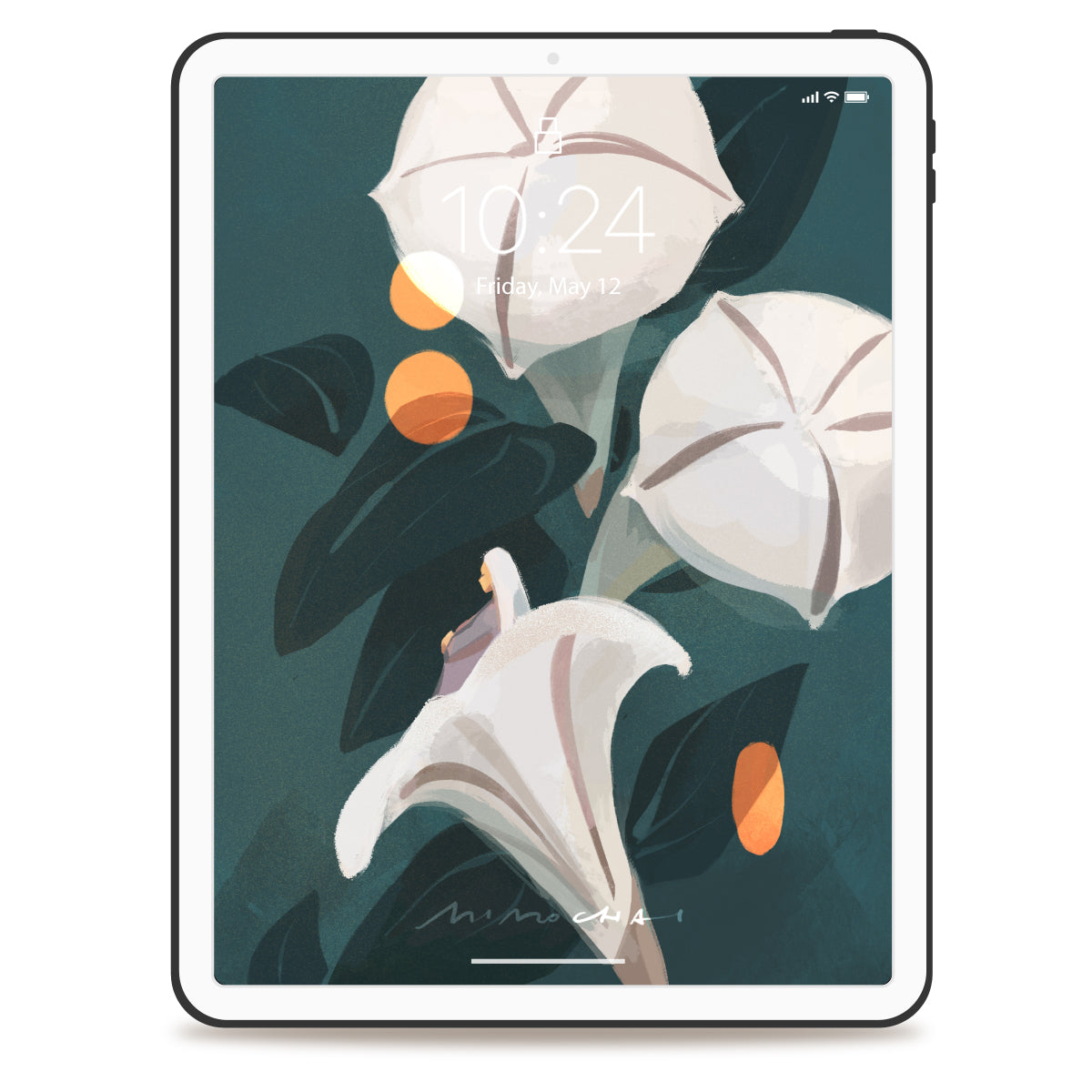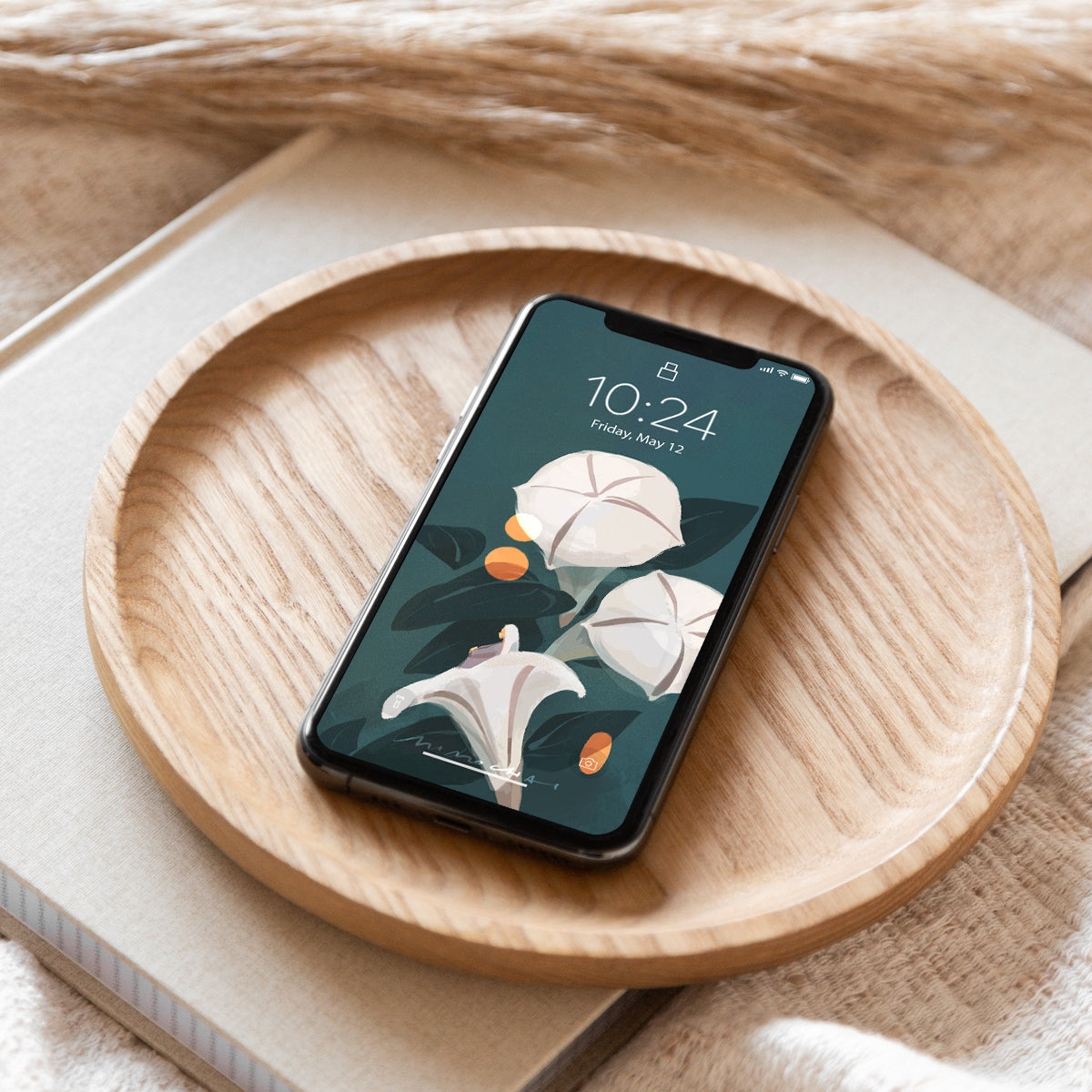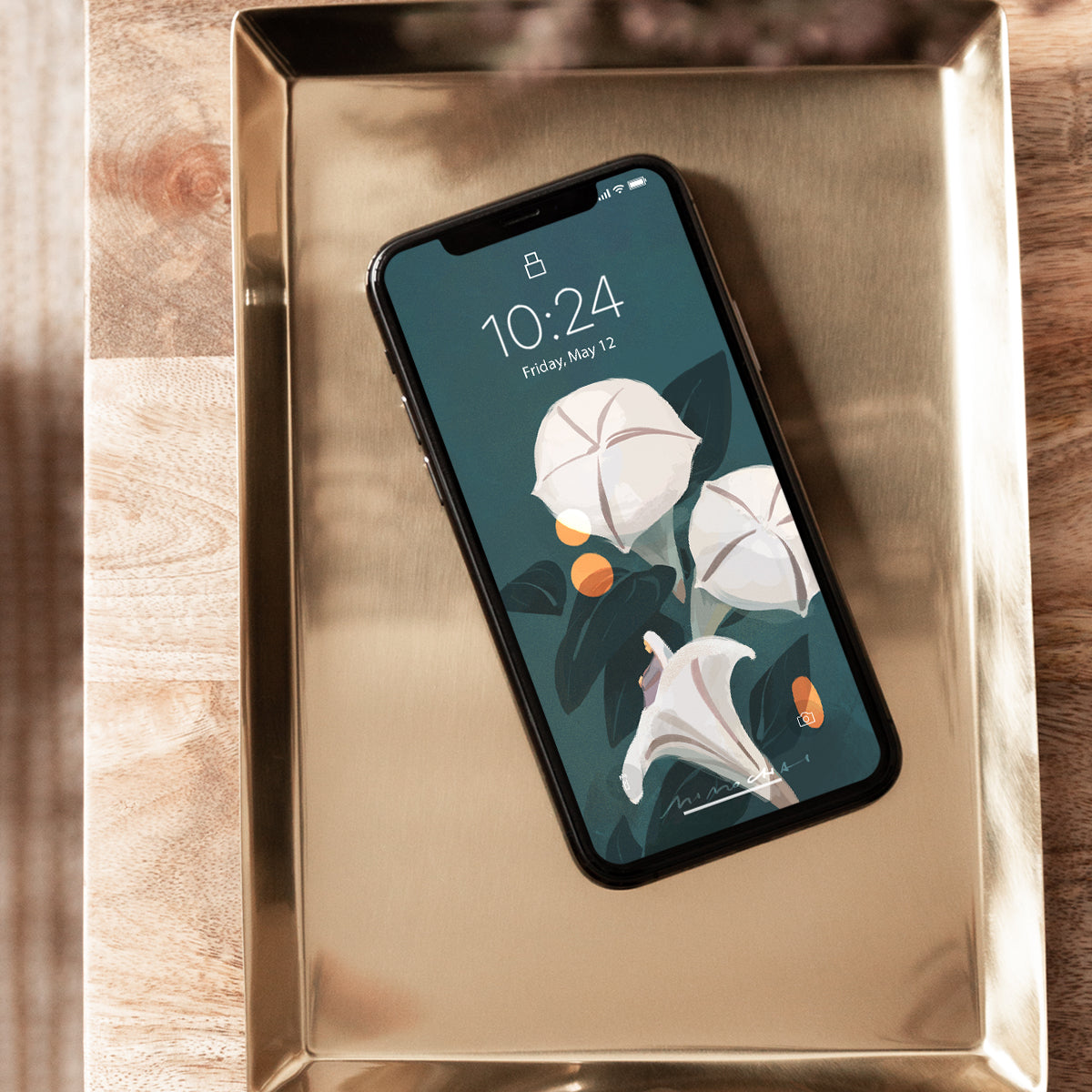 "I will love the light for it shows me the way, yet I will endure the darkness for it shows me the stars."
Night Bloom
A bright light unfurls in the night.

Moonflowers are aptly named for glowing white flowers that bloom in the night. Is it in defiance of the dark? Or in embrace of it? Most of us are led to fear the night or detest the dark, but in so many ways some of the most beautiful sights require the dark: glimmering lights, flickering candles, bursting fireworks. Learning to hold space for both light and dark brings greater depth and joy to our experience of life.
Free Worldwide Shipping

We are pleased to offer complimentary shipping on orders to most regions worldwide. All items are shipped with care.

Made to Order

As part of our sustainability effort, our products are made to order. To reduce waste, returns are only accepted for damaged items.

Satisfaction Guarantee

Your happiness is our priority. If you have any issues with your purchase, we will work with you to make it right.