Explore your creativity in our guided studio ✨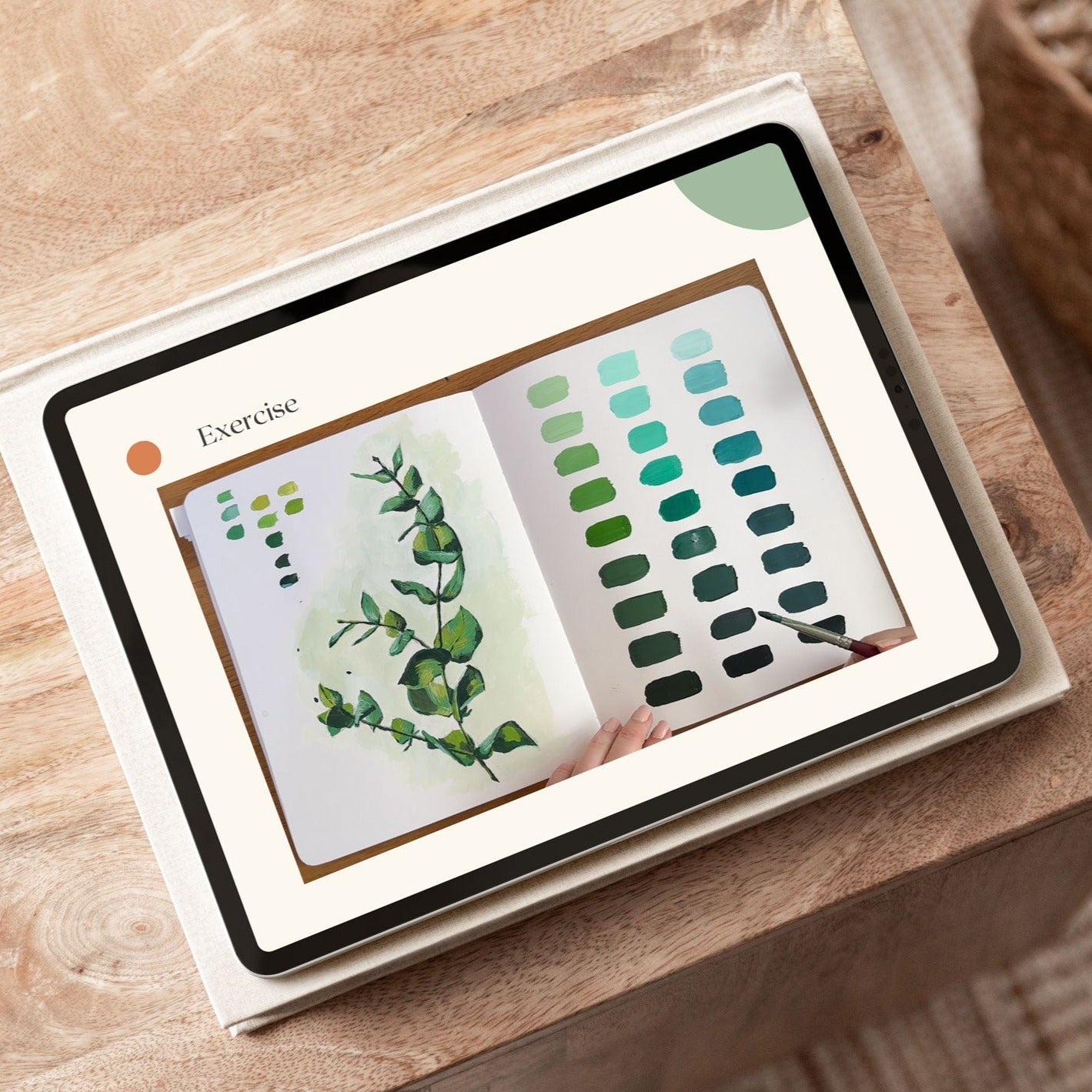 A Creative Sanctuary
Our studio collects all of our teachings and insights in one safe communal space.
Learn to draw with our on-demand classes, join in on live sessions, and overcome creative blocks with our unique mindfulness approach to art ✨
"Just wanted to say, I love your approach and your teaching style. Thank you for starting this beautiful community 💛"
- Delba B., Studio Member
Studio Classes
A Studio Artist membership includes access to all on-demand classes and replays, with hours and hours of instruction and exercises that will keep your creativity as busy (or relaxed!) as you'd like all year.
Create A Collection

An in-depth look into Mimi's creative process and a framework for coming up with an art series of your own.

Drawing Foundations

Learn the fundamentals of drawing and master the basics of the tool so that you can find your own style.

Year of Magical Drawing

This year-long sequence of art prompts will help guide you through your personal creative journey.

Intro to Digital Painting

This class covers the basics of both Procreate and Photoshop with a fun and easy project.

Daily Pages

This class guides you through a design exercise so you can create a sketchbook practice you'll actually keep.

Illustrated Journaling

This is a fun and popular exercise that anyone can do! See lots of examples in both a traditional sketchbook as well as on the iPad.

Start Your Creative Journey

Learn a framework to find your own creative path. Full of practical advice from money and time management to overcoming fears.

Design Your Creative Space

Learn how to create a space that will enhance your creativity and increase flow.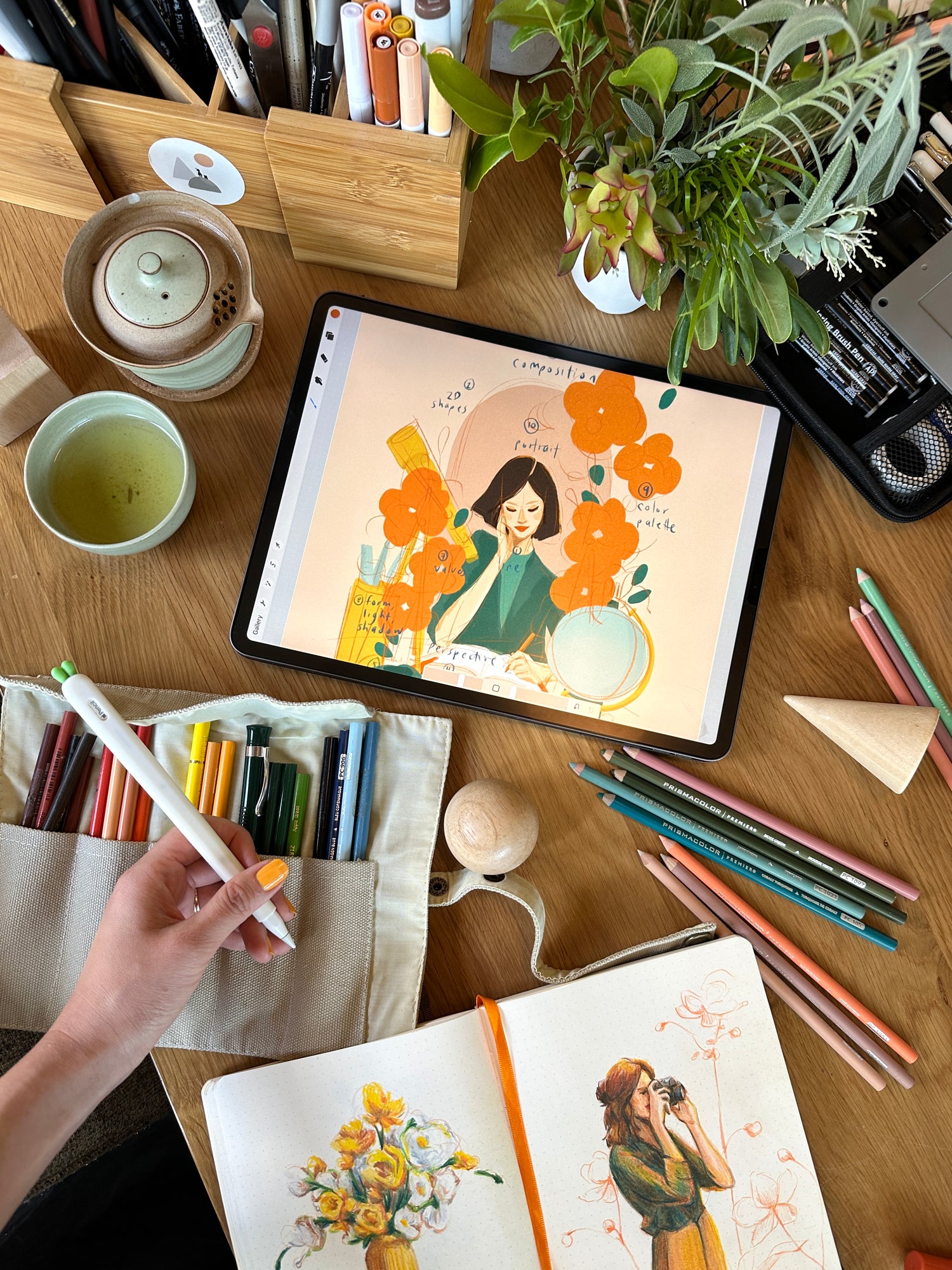 Learn to Draw
Learn the fundamentals and explore your style with our latest class, Drawing Foundations.
This is a comprehensive, beginner-friendly course that includes a 30-page handbook and thorough reference guide. Students praise its well-designed approach in breaking down complex topics into clear and enjoyable lessons.
Read Class Reviews
"This class is so comprehensive and worth its weight in gold! I am so impressed that Mimi was able to combine several semesters of traditional art school into a 4-hour class."
- Olympia L., Drawing Foundations Student
A Month in the Studio
Week 1

Studio Prompts to start your month with inspiration, and watch on-demand classes anytime

Week 2

Happy Hour, a live podcast-style chat about a creative topic followed by open community sharing

Week 3

Studio Library, from art advice to meditations specially designed for creatives. Listen to a sample

Week 4

Draw & Breathe live session with practical tips and creative relaxation, wrapping with a Monthly Recap
"I'm really glad that I found this community!! This mindful approach is really helping me to observe my thoughts and face my fears and frustrations."
- Radhika G., Studio Member
Studio Tour: A Look Inside
Dip your toes in as a Studio Member or commit to your creativity as a Studio Artist
Studio Artist
$27/month

All On-Demand Classes
All Live Session Replays
Q&A Priority
Everything in Studio Member
Get one month free with annual membership ($297/year)

Join as Studio Artist

Studio Member
$12/month

Monthly Live Workshop
Happy Hour
Intro Class Set
Resource Library
Interactive Community

Join as Studio Member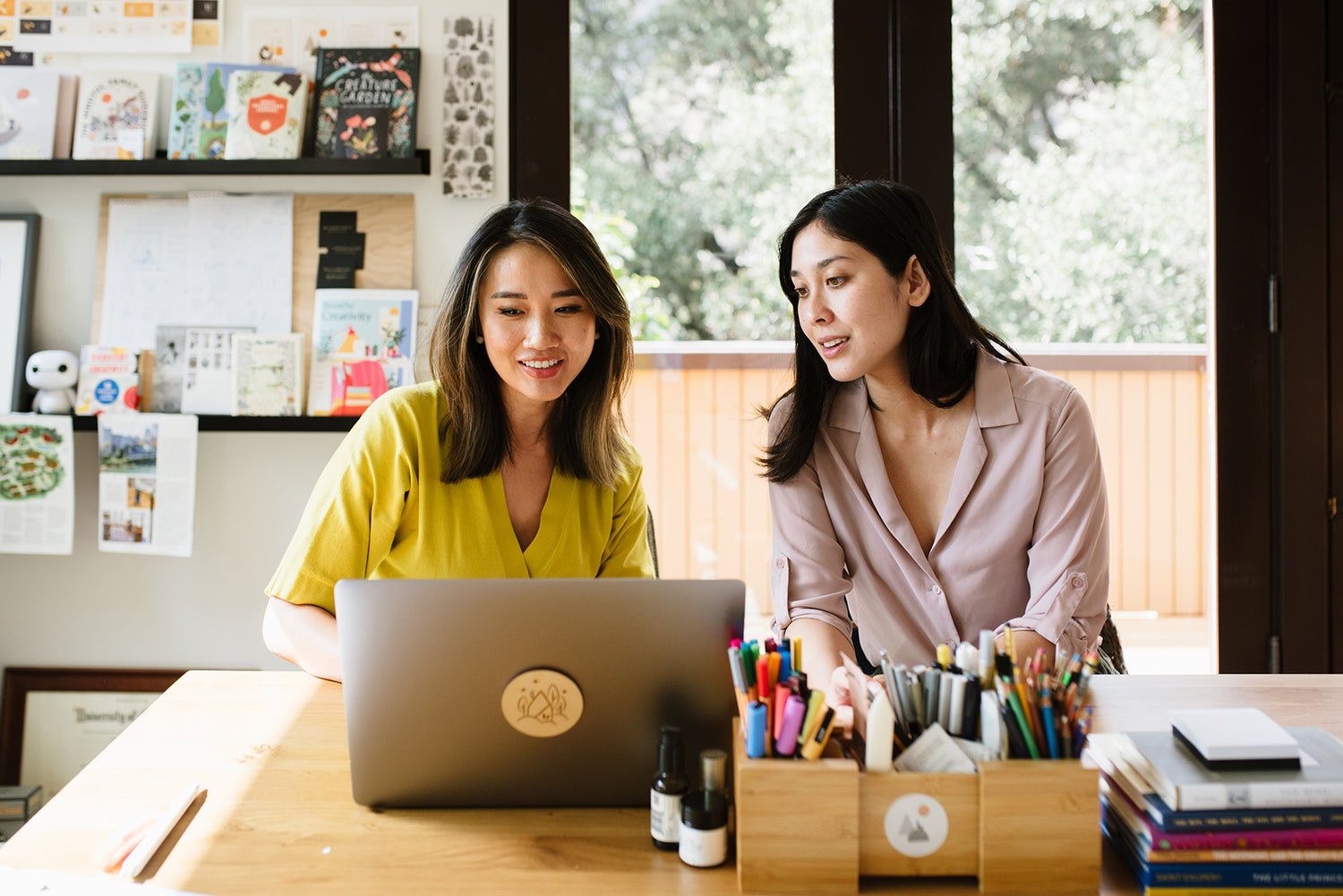 To Our Community
Our classes and community are rooted in a unique mindfulness approach, and our community of international creatives have embraced and appreciated this approach whole-heartedly. Thank you, we love growing with you 💛
Join the Studio
What Members Are Saying
Colleen D.

"I am so thankful for this community and have joined in your previous draw & breathe sessions and loved it!"

Zhi L.

"I find it tough to make friends and build a community in the illustration world so I'm looking forward to building friendships and cheering each other on over here!"

C.J.

"I'm now beginning to pursue my dreams of building an illustration business~ Looking forward to connect with other creatives!"

Jennifer C.

"Loving all the content, including the courses, articles, and monthly events."

Mary B.

"I absolutely love it so far, especially the new Drawing Foundations class! It's exactly my style 😊"

Radhika G.

"I'm really glad that I found this community!! This mindful approach is really helping me to observe my thoughts and face my fears and frustrations."
FAQ
What does it actually look like in Mimochai Studio?

We've built Mimochai Studio on a community-first platform experience. In one place, we can host community discussions, online classes, live events, and more. You can log in easily from your desktop, or download the included mobile app for a seamless on-the-go experience.

The entire experience is clean and modern. We also have welcome guides and walk-throughs to show you how to get started and get the most out of the platform.

Watch the video above for a tour of the platform, or find it on YouTube here! 
 How does the Mimochai Studio membership work?

With your Mimochai Studio membership, you'll have immediate access to the benefits listed for the membership tier you sign up for. Our studio features a resource library, livestreams, and drawing prompts for all levels, and on-demand classes and replays for our Studio Artist membership level.

We offer both a monthly membership as well as an annual membership for the Studio Artist level. You get the equivalent of one month free by paying annually, and don't have to deal with a monthly charge. 

Everything is hosted on our own platform so it's very convenient, and there is even a mobile app to make it easy to access everything on the go.
How often is there new material?

Every month, there is (1) a new guided drawing prompt, (2) a new resource article with helpful tips, (3) a new podcast-style livestream, and (4) a guided drawing livestream. There are new posts multiple times per week.

We also produce our high-quality on-demand classes at least twice a year. 

Overall we aim to achieve a good balance of fresh new content without overwhelming our members. Our members tend to have about 20-30 minutes a day to draw or work on their creative practice.
What mediums do you use in Mimochai Studio and classes?

Mimi mostly uses Procreate on iPad. She also likes to work traditionally, so she demos with both digital painting as well as colored pencils and acryla gouache paint.

That said, most of the classes and prompts are designed so you can use the medium of your choice. We have members that use ink, watercolor, and pens. Our focus is to encourage you to start with a strong foundation and then work into your own style and expression!
What classes are in Mimochai Studio? Can I purchase them individually?

Here is the growing list of on-demand classes. They are now available through a studio membership (subscription) and as standalone classes (one-time purchase). 

Studio Membership is the best value for people who are seeking ongoing creative support from our community, and would like to participate in our group drawing prompts, and live events 💛

Buying an individual class allows you to watch just the classes you want, with a one-time purchase rather than a subscription. Each class also comes with basic access to our community spaces, so you can post class work, see what others are sharing, and get feedback if you want it. :) 
What's the difference between Mimochai Studio and Mimi's classes on Skillshare?

Skillshare only hosts our classes, and does not include our exclusive Year of Magical Drawing series. Skillshare is great if you're looking for access to thousands of other classes, including ours. You can learn guitar, how to cook, how to knit, etc. We love Skillshare for that!

Mimochai Studio is more appropriate if you are looking for community and guidance specifically from Mimi and the Mimochai team.
What's the difference between Mimochai Studio and Mimochai's Patreon?

The main difference between the two is the purpose. Mimochai Studio is a learning community for people who are looking for creative classes, guidance, and an interactive community. It's a two-way sharing environment. 

Our Patreon is a way for people to support Mimochai's work and mission. A Patron's main goal is to support our work, not necessarily to learn from us. We thank our Patreon supporters with different perks, share our behind-the-scenes process as a company, and offer a monthly Print Club. We do not post this type of content on Mimochai Studio, unless it is relevant to a topic we are teaching.
Does Mimi provide direct mentoring or advice?

While this is not a mentoring or coaching service, Mimi is a very active host inMimochai Studio and frequently interacts and answers questions in the community. Unlike many other communities whose main host is a distant figurehead, she enjoys responding directly to members' posts and leaves engaged feedback. For direct mentoring or advice, Studio Artist members have opportunities for 1:1 sessions. 
Can I cancel my membership anytime?

Yes you may cancel your membership at anytime. You do not need to email me or be asked any questions, you can manage your account on your own terms and cancel on your own. 

The remainder of your membership time will run its course and you will not be charged again. Please note we are unable to refund any prorated amount by nature of the platform. 

You are welcomed to return and rejoin at anytime! We love having our members in the studio.
Can I change my membership tier later?

Yes, we provide guidance in the member FAQ on how to move between tiers :) Basically you just cancel your current membership and switch to the one you'd like.
Anything else I should know?

You made it to the end! You're the best 💛
Questions? Ask us anything 💛