Regular price
Sale price
$6.00 USD
Unit price
per
Sale
Sold out
This wallpaper set features the Lotus illustration from our Nature Spirit collection.  
It includes high-res wallpapers for mobile, iPad, and desktop so all your devices can match 
Mobile wallpapers are 16:9, iPad wallpapers are 11:14, and desktop wallpapers are 2:3. These dimensions fit most devices. 
Get it for Free ✨
Get this wallpaper set for free when you purchase any tech case! Use code CASESET on the checkout page.
If you'd like to receive this as a monthly set, consider joining our Patreon. It is a perk included for all tiers.
Sizing (In/Cm)

For Art Prints & Canvases

Dimensions in inches and cm are below! A-sizes are approximate; please refer to inches or cm for precise sizing.

6x8" = 15x20 cm (~A5)

8x10" = 25.4 x20.3 cm (~A4)

12x16" = 30x40cm (~A3)

18x24" = 45x60cm (~A2)

2x32" = 60x80cm (~A1)

For Phone & Tablet Cases

Please select the model of your device to ensure the right fit.
View full details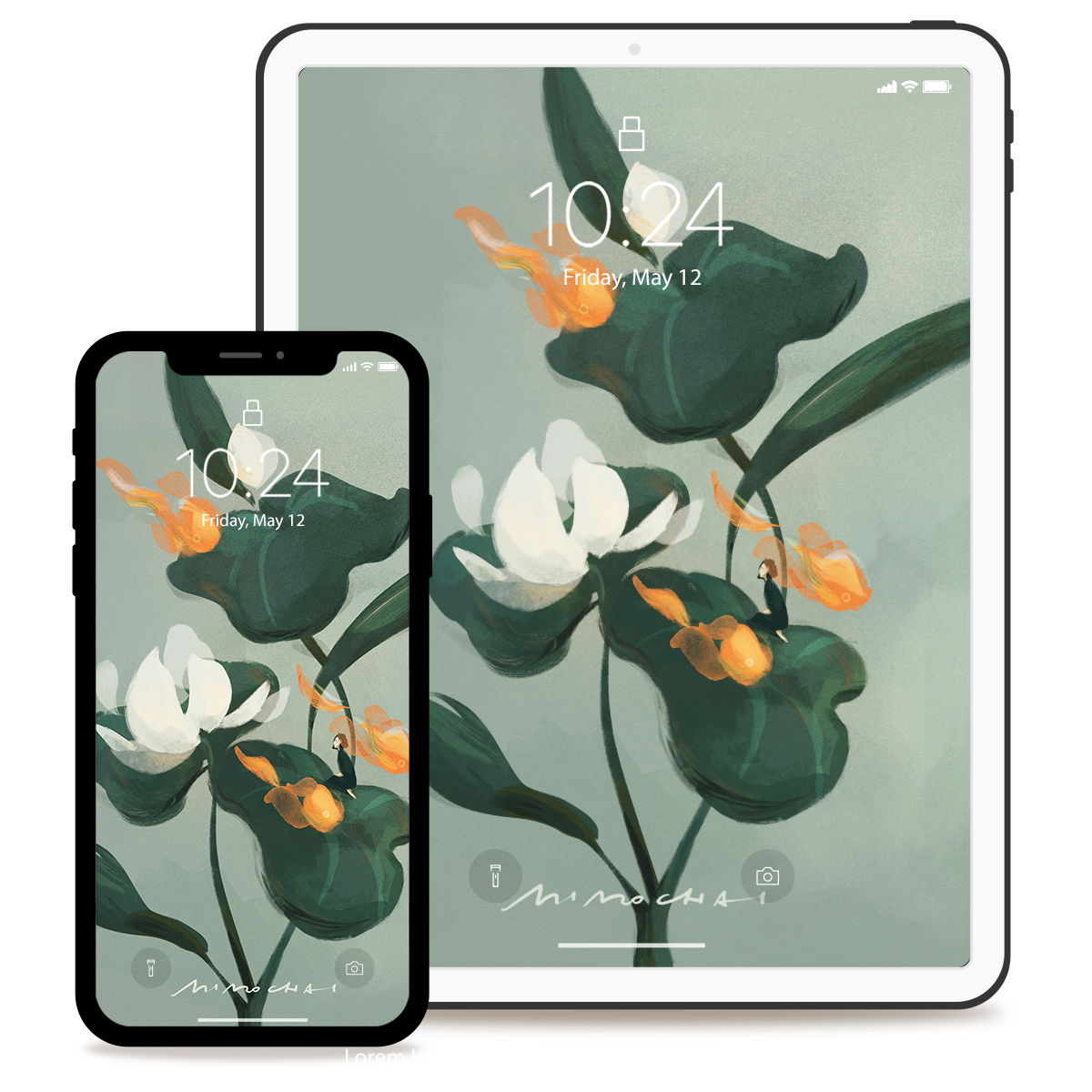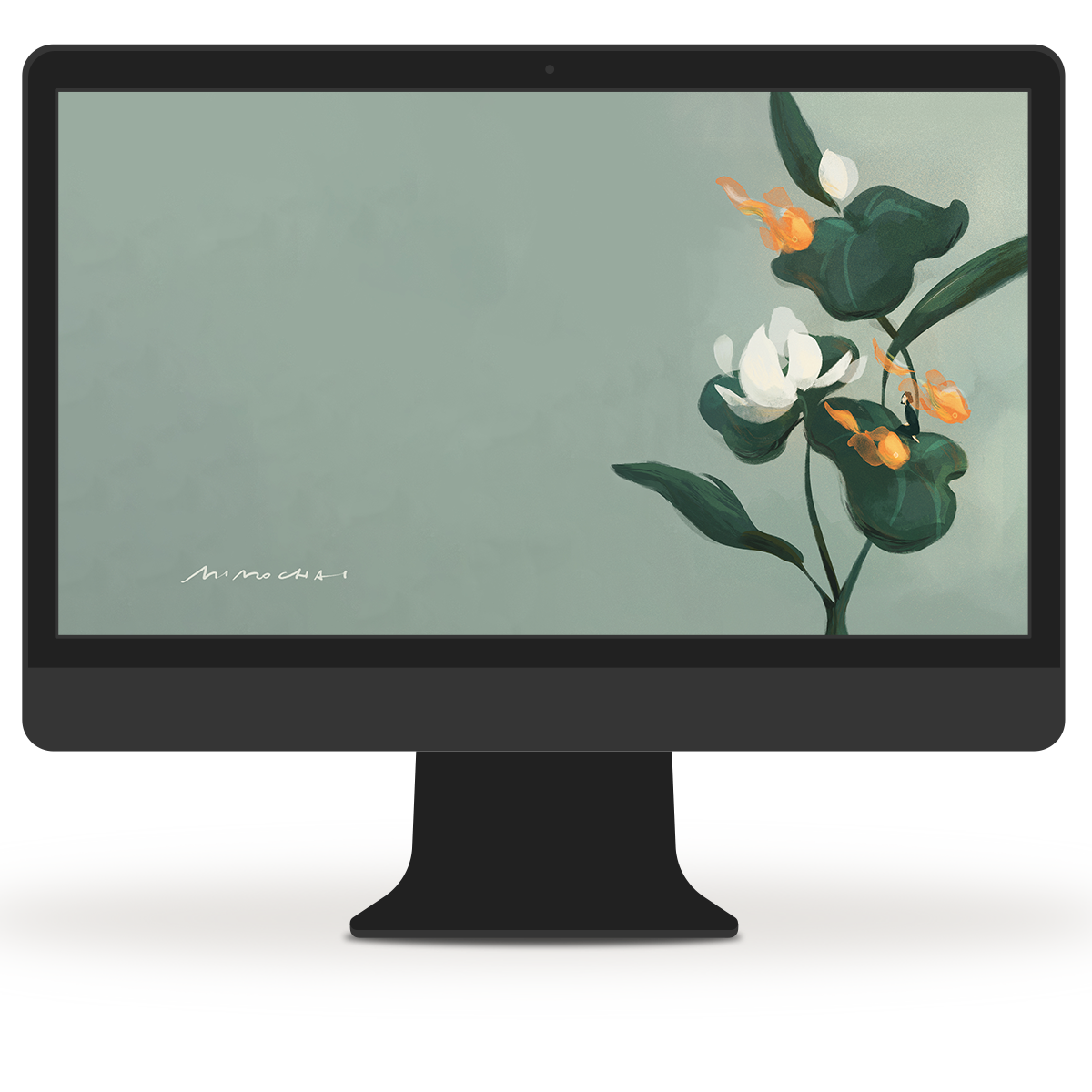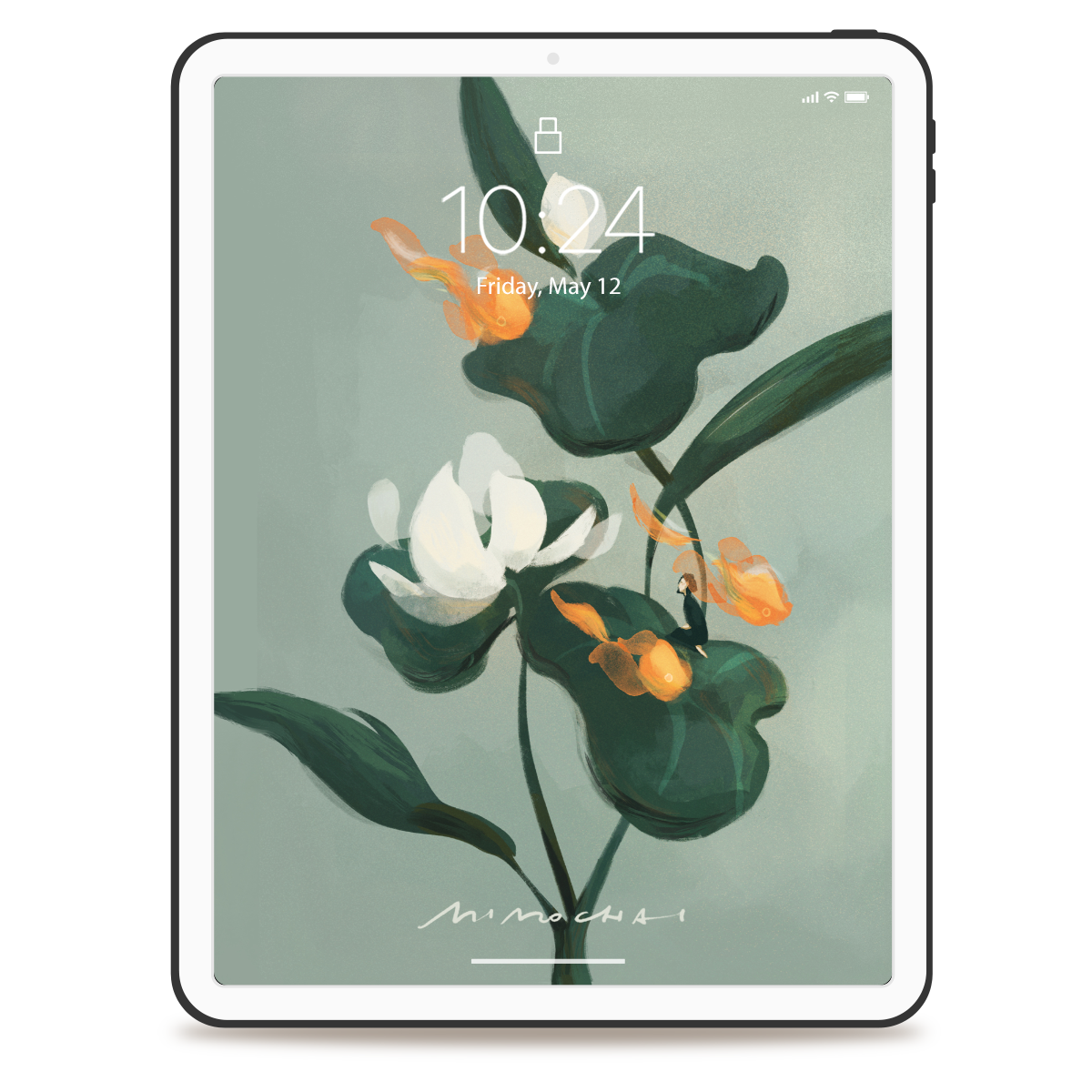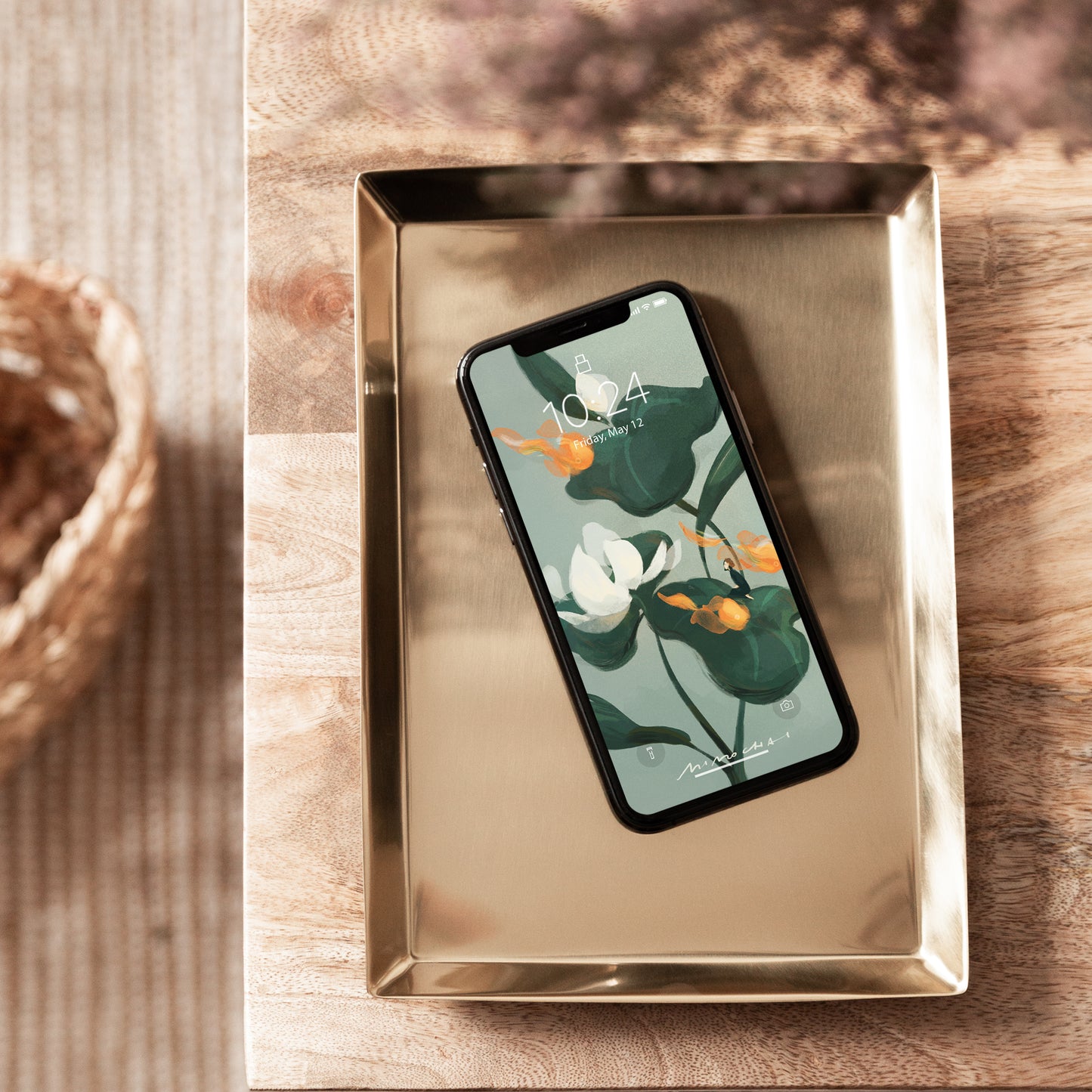 "Nature does not hurry, yet everything is accomplished."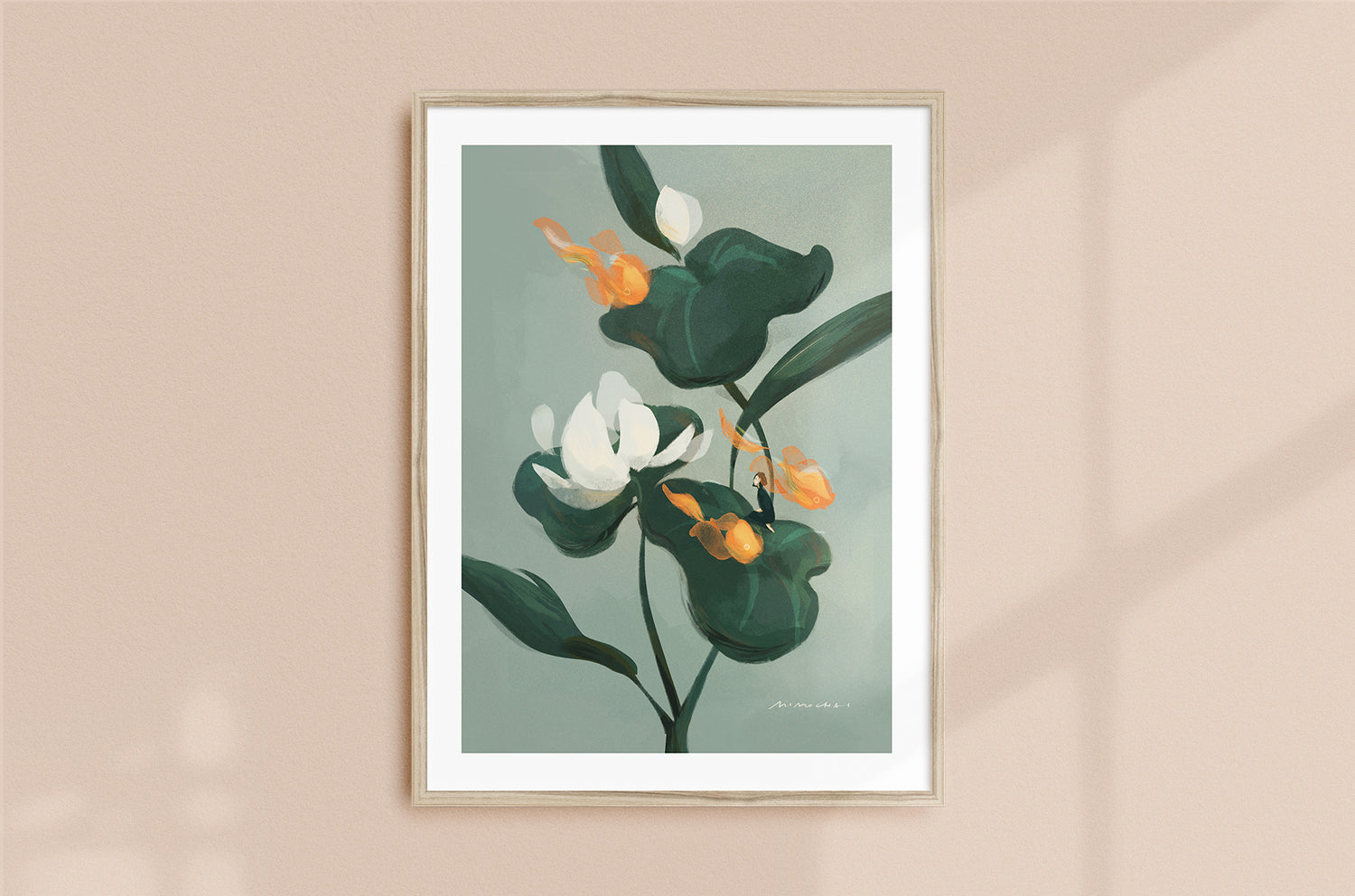 Lotus
A peaceful lotus blooms from the depths of the mind.
In many cultures, the lotus flower is a symbol of purity, enlightenment, and rebirth. In Buddhist tradition, it is associated with spiritual awakening and the journey towards self-realization, as it grows from the mud at the bottom of a pond to blossom into a beautiful flower. The point is not that the lotus is better than the mud, but that without the mud, there would be no lotus. The mantram om mani padme hum reminds us to look to the jewel in the lotus of our hearts. A touch of goldfish, which represent good luck and prosperity, completes the scene.
Free Shipping

We are pleased to offer complimentary shipping on orders to most regions worldwide. All items are shipped with care.

Made to Order

As part of our sustainability effort, our products are made to order. To reduce waste, returns are only accepted for damaged items.

Satisfaction Guarantee

Your happiness is our priority. If you have any issues with your purchase, we will work with you to make it right.